All right folks.
Since we have this server space from a free host, tt means we do not get free space for uploading/hosting our images/photos directly here.
However, we have a tie-up with a free domain space provider www.servimg.com through which we can upload our images. THe images will be stored on servimg and will be displayed here through a link.
Please follow the steps below to see how to upload an image.
Step1.
Click the button "Host an image"
Step2.
Click browse and browse the photograph you want to upload on your computer
Step3.
Select the size of the image in the next box.
Preferebly use 800px for the forum, so that we maintain uniformity. In exceptional cases where larger images are required, you may resize accordingly.
Step4.
Now click the "Host it" button and wait till image uploads.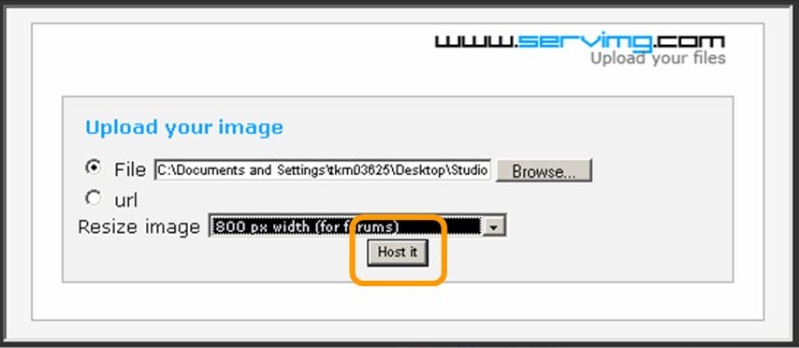 Step5.
Once the image uploads, you will see the following screen.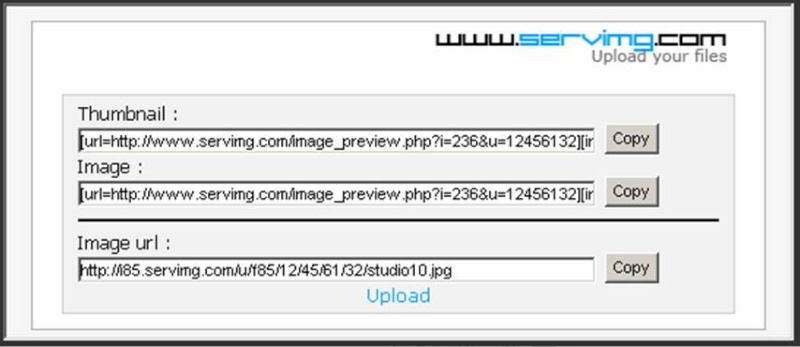 Now, there are 3 options to insert your image
a. Place only a thumbnail in your topic. Press the copy button beside the thumbnail link
b. Place the image directly into topic. Press the copy button beside the image link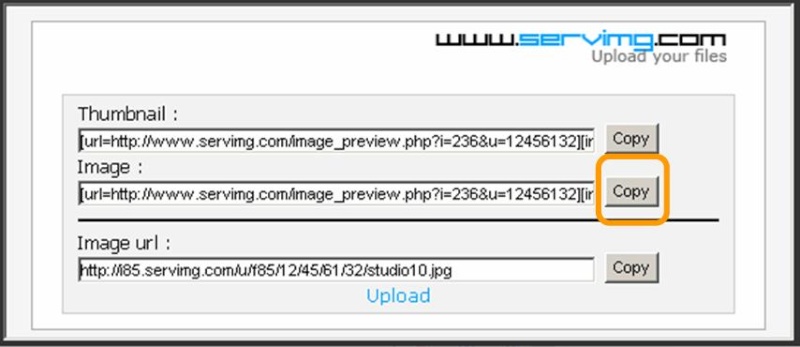 c. Use the image URL to insert using image box. Press the copy button beside the image URL link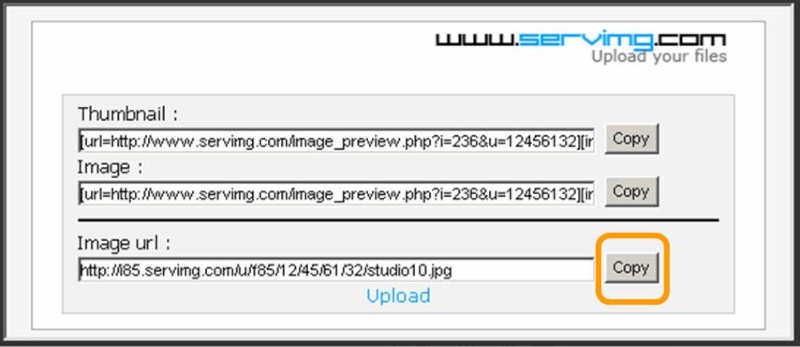 Step6.
Now, in case you opted Image URL (option c), click the "Image" button
Paste the Image URL you copied previously into the space given here.
After that, click "OK" and your image will appear in the topic you created.
In case the position of the image is not where you want it, select the image, cut it, and then paste it where you want its location.