I have been having a strange problem where the accelerator was not releasing and the engine would continue to race and the RPM shoot up to 2000 - 3000rpm whenever the clutch was pressed or when in Neutral.
Yesterday this problem really came to a head and it was a real dangerous experience getting my son safely to school!
Options:
* The Engine Computer has gone mad
* The fuel line is stuck
* The accelerator pedal is catching in the floor mat
* Dirty fuel has blocked something in the fuel line
However today I found out what the problem really is: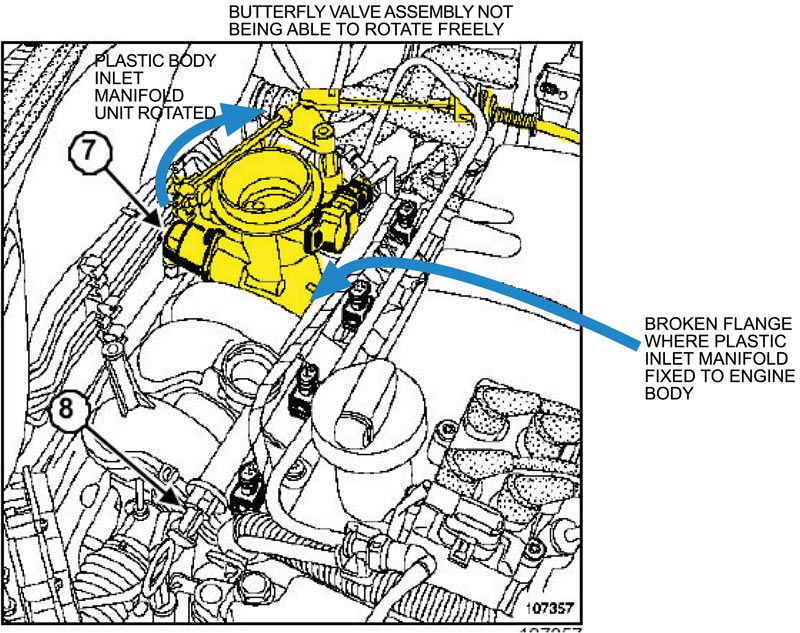 The Air Inlet Manifold unit is made of plastic. The flange that attached the unit to the engine body was broken. This allowed the inlet manifold unit to rotate a few degrees clockwise. This resulted in the butterfly valve axis being off so when the accelerator wire pulls and rotates the valve it was not able to go back to idle position.